Journal Entry:
Mon Jul 13, 2009, 6:03 PM
Oh, I loved Otakon last year.
One of the funnest cons ever, from the very start till the very end.
So of course I'm coming back, and bringing some new prints, stickers and bookmarks with me!
Come by and say hi and let me know you're from Deviantart!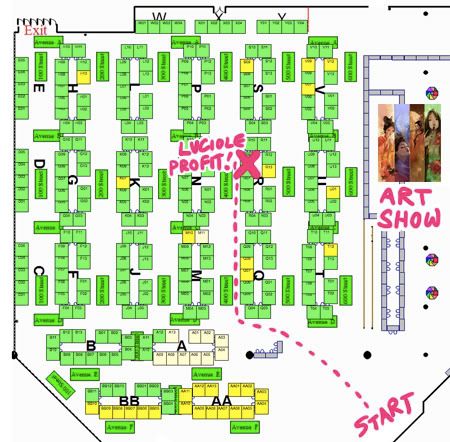 will be right next by my table, you won't miss him!

S01, she's on the island right above mine, you can't miss it!
Also, the VERY LAST 24 x 30in canvas print of the Four Beauties will be at Otakon Art Show.
I've only made 3 of these large prints, one for my parents, one sold at Anime Expo and now the last one will be at Otakon. If you're interested, please go check it out, and if you place a bid, come by my table for some chocolates XD!
It is laser print on canvas, waterproof, signed, sealed and numbered by the artist.
See you thereeee <3
edit:

is looking to share a teensy 6x10in space to anyone willing at Otakon! She'll be selling these awesome straps
www.flickr.com/photos/40489796…
and is willing to compensate for the space by partial payment of the table, food runs, setup, etc. Anbai is a sweetie, so please help if you can spare some space ^_^
Miscellaneous





Personal website: lucioleloong.com
Livejournal: Luci Eats Kittens
lets-play My doll photography account
AdmirateursDeLuciole Fan.. club..
Prints
Commissions info
FAQ / Tutorials
CSS design by kuschelirmel-stock